It's said that no two snowflakes are ever alike. It's a principle that holds true for many things, but can it be true for Internet domain names? Testing this theory may land you in hot water for infringing on someone else's copyright or intellectual property, so perhaps it's better to put on your thinking cap and come up with something unique and original. But after 20 years, there may not be many truly new names left to choose from. Still, you've got to do your best. This is one area where you can't afford to be imprecise.
Reserving Your Domain Name Should Never Be An Arduous Task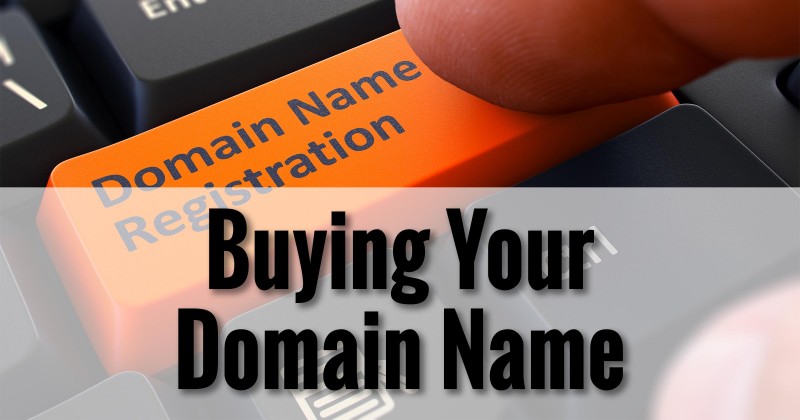 When it comes time to reserve domain name services from a web hosting provider, the task should never be a hard one. After all, there is limitless space available on the Internet, with new slots opening up every day. As long as you have made absolutely sure that you are dealing with a reliable and reputable provider of hosting services, the only worry you should have to deal with is the struggle to come up with a great name for your domain. And when it comes to choosing a name that fits your business and its services, it really shouldn't be that difficult to find one that does the job.
Choose The Domain Name That Best Suits Your Professional Qualities
It's always best to choose the domain name that best suits both your personal and professional qualities. By doing so, you'll be sure to pick a name that has a special personal meaning, one that someone else is unlikely to infringe upon for the simple reason that such a name would never have occurred to them. Of course, you'll also want to choose a name that has a direct connection to the line of work your business is in. Once you have have reserved your domain name, you'll need to make sure it isn't already taken. The best way to do this is to do a quick domain search to see if this is the case.
Is There An Exact Science To Naming Your New Domain?
Some industry authorities and pundits have made the claim that there may be a way to "scientifically verify" the strength of your domain name. They claim that using top rated SEO keywords is the key to getting your site higher in the search result rankings, simply by including them in your domain name itself. However, it's important to note that Google changes its algorithm on a regular basis. Key words that rank high in one year may be near the bottom the next year.
Once Your Domain Name Is Reserved, It's Time To Go Public
Now that your domain name has been reserved, it's time to go public with your brand new official company website. The hard work has all been done. Now it's time to see what the international public thinks of your new website and the goods and services it has to offer. If you have played your cards right, you'll soon be drawing in visitors by the thousands and rapidly expanding the productivity and profitability of your business. And it all begins with choosing the correct domain name for your business website.