Now in the new Gmail, Every YouTube video link placed inside the body content of the mail or else in the signature is getting a special attention of the reader as those video links are being represented as an attachment in mail so the person who reads the mail can click it and watch it. And today most of the people are using Gmail as their mail client so it's a great marketing opportunity for the businesses to promote their business in an easy and engaging way which will not just increase their sales but also an effective video will increase the brand loyalty as well.
Video email signature and Bulk Uploading in marketing stretegy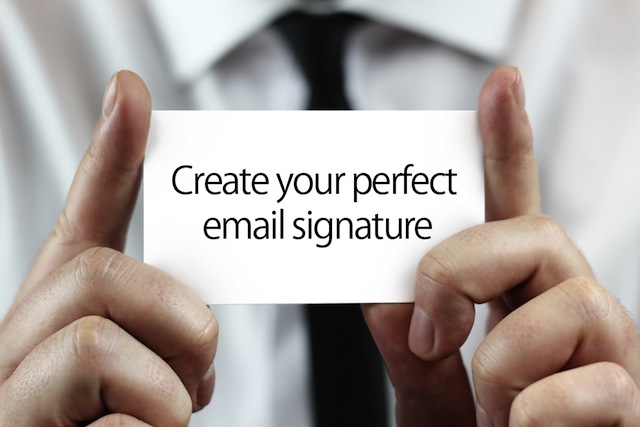 Add a YouTube video link of your latest business offering to your signature and anyone who receives an mail will have the opportunity to checkout your latest offering. Online video should be an essential part of every business's
online marketing strategy. Because producing a video can be expensive, make sure you get as much bang for the buck as you can when you release it. Of course, everyone wants a video that goes viral, but no matter how much time or money you spend on production, there is no proven formula for creating a blockbuster. Fortunately, there are some strategies you can employ to get your video in front of as many viewers as possible.
This is really a great marketing idea; you can see the video above for an artistic story play on this concept. If you need assistance to make your business videos, we I will be happy to assist you!
Most people consider an email signature as something not worth thinking about. Whereas it can be used as a way to sell your product or inform your recipient about something, it can also cause your message to be labeled as spam. You should know several simple rules regarding email signatures if you want them to work for you rather than against you.
1. Keep it short
Of course, there are few things you have to put in your email signature like name, your company name, address and phone number (you don't need an email address in it). Just generally try to keep it short and not include needless information. Three or four lines about you and your company should be enough. If you don't have to include a legal disclaimer or an anti-virus scanning verification, then don't.
2. Use primarily plain text
Try not to use many graphics. If you need to, don't put them directly inside your email signature, but place them on the server and then link to them in your HTML code. You probably remember that the bigger your email, the bigger the chance of being labelled as spam. To avoid this, you should also stay away from using too many colors or special fonts.
3. Inform recipients about products or events
Maybe you have seen one of our email signatures. We at FreshMail always inform our clients about what we're doing – preparing an email marketing conference or a different event you might be interested in. You should do the same. For example, you can inform customers about the newest addition, promotion or new product in your ecommerce offer.
4. Include social media links
Does your company have an official Facebook page or Twitter account with fresh news about what you are doing? Or maybe a Pinterest page where you publish interesting photos or infographics? Think about putting links to them in your email signature (e.g. in form of nice, colorful icons).
5. Be consistent
Your email signature should correspond with your whole company visual identification. You can think about placing a small company logo (again, as a link to an external file), employee photo (again…) or simply adding some color taken from your visual identification (but don't go too far…).
6. Remember to include required information
Depending on where you conduct your business, you have to put a few things about your company in your email signatures. For example, according to EU law, you must include the following information in every footer: your company's registered address, place of registration and registration number. Consult your legal representative if you are unsure about the information you have to include.
7. Prepare a longer and a shorter version
The obligations covered in the previous point can sometimes result in quite a long email footer. This means that you may want to consider preparing two versions of the header. A longer footer can be used for first contact with someone and contain all details you want like your position within the company or a banner promoting an upcoming event. A second, shorter version can be used especially for replies in an ongoing conversation. It is possible to automatically switch between both of them in the same conversation. Check your email client/provider/signature software for details.
8. Run inbox tests (if you use HTML)
Before you start using your new, nice and effective email signature, you should test it in various email browsers, both desktop and web-based. What looks good in Gmail, won't necessarily look the same in Microsoft Outlook or Yahoo etc., especially if you use HTML. Be sure that your email footer displays correctly in all commonly used email clients.
It's not exactly a secret that video marketing can bring great returns to your firm. Many video production companies have capitalized on this fact to sell videos to lawyers. In some cases they will leave their client with dozens of videos, but no guidance on how to use them effectively. If you're like most of the lawyers I've met, you don't have time to deal with strategizing the release of so much content. So they make the mistake of dumping all of their videos up onto their YouTube channel and their website at the same time.
So right now I'd like to take a moment to talk about why this can hurt your videos' effectiveness, and give you some solutions that won't eat up all your time.
A. Consistency
Your audience and the search engines want the same thing from your website: content. But more than that, they want new content. They want to see a site that is an ongoing source of new information. So let's say you have fifty videos that answer questions that are frequently asked by the people you are trying to attract. It's very tempting to upload all of them at once to start attracting those viewers as soon as possible, right? Resist that temptation. Google rewards channels and websites that are consistent with their content schedule. Just in the case of YouTube, a channel that uploads one video every week for fifty weeks is going to receive more favorable rankings than a channel that uploads fifty videos in one day.
That said, you can certainly upload multiple videos in a week, as long as you can continue with that schedule. If you want to upload three videos every week, commit to it. Also, there will be some cases where uploading multiple videos at the same time makes sense, like if they are all linked together via annotations as a part of a series. But generally speaking, spread it out.
B. Subscriber Burn
Every YouTube user's homepage is a feed of recent videos from channels they subscribe to. They are put in order of the channels they watch most frequently. If a user skips over too many new videos from the same channel, that channel will begin to fall down the feed, and eventually disappear.
So let's say you have a channel that releases one video every day. You have a subscriber that likes your content and watches every video. Your channel appears at the top of their feed. You decide if your subscribers like one video every day, surely they'll love two! That same subscriber just doesn't have the time to keep up with two videos every day. So they start missing your videos. YouTube will take note of that, and your channel will start to lose its placement at the top. This is what's known as subscriber burn.
Overwhelming even your biggest fans with too much content at once can cause your traffic to drop dramatically. You are tasked with finding the sweet spot where your subscribers will check out as much of your new content as possible. This number varies widely for different industries. Large entertainment channels like Rooster Teeth upload multiple videos every day and maintain a strong audience. For professional industries, I recommend once or twice a week. I have found great success with three times a week. Just consider your audience and the type of content you are creating, and decide for yourself what is reasonable.
C. How to Schedule Your Content
YouTube Schedule, So now the question becomes, "How do I keep all of this in mind without letting it take over my entire life?" Let's continue with the example of a company that has fifty frequently asked question videos. The most convenient and efficient way to handle them would be to upload all of them to your channel and your website at once. Well…you can! I know I just said not to, but hear me out.
Both YouTube and most content management systems have a scheduling feature. On YouTube, when you go to upload a video, simply select the Schedule option from the drop down. You can schedule all fifty videos right then and there. Optimize their titles, tags, and descriptions, and then tell YouTube what day and what hour or half hour you want that video to release to the public.
You can do the same for blog posts or pages on your site. Embed your video, write your accompanying content, and schedule a time for WordPress or whatever CMS you are using to release the post or page. You could do an entire year's worth of blogging and YouTube in a day if you are really ambitious.
Final Thoughts:
Now you know the most important points to consider when putting together your email signatures. Using them as a guide will help you to formulate email footers that are more professional, informative and more appealing. On top of that, they can also help to drive your sales. Videos do not become viral because of their production quality or content. Videos become viral because something about them compels people to watch them and share them over and over.